Think Modular's Technology Partners.

Dahua Technology offers end-to-end security solutions, systems, and services to create value for city operations, corporate management, and consumers.

In 1967 in a quiet town in rustic New England, Russound was founded based on a decision to make the finest audio accessories on the market. Russound's early products included hi-fi solutions such as speaker selectors, tape monitor, switches and volume controls. The name Russound became synonymous for high quality volume controls and the company soon developed a reputation for their reliable products.

We started Inner Space with a goal to create the world's biggest database of digital indoor data. We didn't understand why indoor location data wasn't readily accessible to businesses to create better services and solutions for employees and consumers - radically changing how we experience the indoors much the way GPS has changed how we experience the outdoors.

The Most Trusted Name in Sound Masking Used by 30,000+ Companies. Protect Speech Privacy. Reduce Noise Distractions. All-In-One Sound Masking.
Think Modular Service Partners

At Salson Electric, we have a strong background as an electrical contractor providing industrial and commercial work throughout the GTA. With over 25 years of experience in the electrical industry, we continue to strive towards providing the best service, most knowledgeable support and highest quality installations.

Andorix is a smart building enabler and systems integrator for real estate properties. We help our customers maximize their property values by modernizing and optimizing their building operation with a focus on security, scalability and efficiency. Purpose-built for real estate operators, our vendor-agnostic digital infrastructure solution provides a platform to support 5G, IoT and future smart building technologies

COMsolve has successfully and organically grown since 2006 from a consulting company to a full-fledged service organization within the wireless sector. We envision our next growth phase in partnership agreements with key vendors in the telecom sector by providing unique and highly desired products and solutions to the Canadian carriers and service providers.

We are pleased to offer design build, project management, restoration and consulting services. Committed to providing a quality client care we deliver the best in brand standards. Serving the food and beverage, commercial, institutional , industrial and retail industries we strive to offer the best in operational performance and brand standards.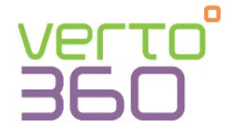 Verto360 is a proud DIRTT distribution partner. We use DIRTT's proprietary software to help design, manufacture, and install fully-customized interior environments. Cleaner, faster, and more sustainably.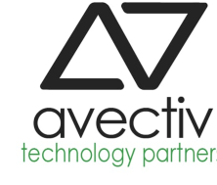 As we evolve with the changing times the working environment has become less confined by the walls around us and more so in the virtual realm. We at provide the solutions to transition to the modern workflow with the emphasis of improving communication, efficiency and functionality.

With over 30 years as a Master Electricians working in the commercial and industrial sectors in and around the GTA, Voltx has worked on a wide range of projects including data centers cargo automation, generators and UPS systems, office renovations, communications infrastructure, lighting systems, distribution systems, clean room environments, security systems, and fire alarm systems.
CREATING SMARTER WORKSPACES